I only hit the snooze button once today. I climbed back into my bed for 5 more minutes, then when it when off again, I turned off the alarm and went to the shower at 6:05am.
This is a miracle.
Now, I did it groaning and grumbling the whole time. But God, I just love my bed so much. Can't I just go climb back into my bed for a few more minutes? It's just so cozy there...
But I had resolved to wake up when my alarm when off. I've resolved to do that practically every day since high school, but always seem to forget that when the alarm starts buzzing. But I did it today (almost) and actually got going without wasting another half hour in bed. And you know the reward? I realized that when i'm done showering, making breakfast, and go back to my room, I get to climb BACK into bed to read. That, my friends, was the quite the enlightening discovery. So I climbed back into bed to read for Navigate, read a few other passages I felt led to, and then gotdressed and got going with my day.
AND i'm doing this all without coffee. I've had a dull headache since Saturday, my first day without it, but i'm getting through. I'm praying that this isn't a forever decision, but coffee was just starting to consume my thoughts in a way that was not healthy. Where can I get it? When can I get it? Should I leave early so I can stop to get some? Do I have time before work to make it?
Not. Healthy.
So I bought some delicious decaf Apple Cinnamon tea so that i'd have something yummy and warm and fall-like to drink in the mornings. I keep it in my desk at the office, and now that everyone can smell it, they know it's here. Let's just say i'll be making some friends real soon. Between the tea and the lemon-raspberry cookies I brought in today, i'm practically famous.
In other news, we officially have tickets to see Needtobreathe in Boston in November. This is the 4th time i've attempted to go see them. This is the 2nd time i've actually had tickets. Let us hope and pray that it actually happens this time. The Jesus-shaped hole in my heart has been filled, but the Needtobreathe-live-in-concert hole has been screaming at me for a year now. The time has come, Bear Rhinehart.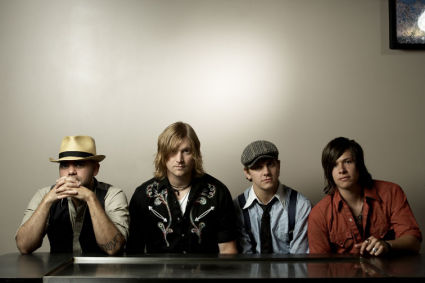 Also, I officially exist at Gordon-Conwell Theological Seminary because my nameplate was finished and has been added to the sign on the door outside of my office. Lovely.
So many good scriptures i'm clinging to today. Don't worry, i'll share one:
The sun will no more be your light by day, nor will the brightness of the moon shine on you, for the Lord will be your everlasting light, and your God will be your glory. Your sun will never set again, and your moon will wane no more; the Lord will be your everlasting light, and your days of sorrow will end. Then will all your people be righteous and they will possess the land forever. They are the shoot I have planted, the work of my hands, for the display of my splendor. The least of you will become a thousand, the smallest a mighty nation. I am the Lord; in its time I will do this swiftly. Isaiah 60:19-22
in honor of the tickets....